Switching power supply industry standard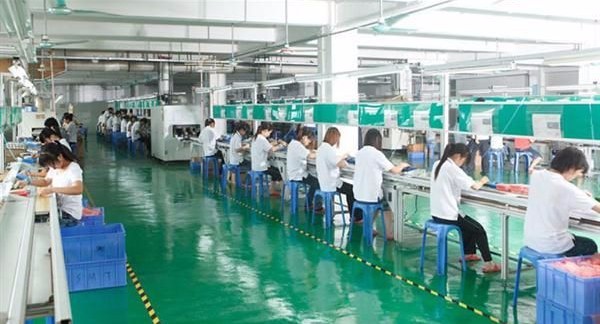 The international electrotechnical commission (IEC) has established some standards for power supply, such as dc stable power supply standards: IEC478.1-1974, dc output stable power terms; Iec478.2-1986 "dc output stable power rating and performance"; Iec478.3-1989 reference level and measurement of dc output stable power transmission electromagnetic interference; IEC478.4-1976 "test method for dc output stable power except rf interference"; Iec478.5-1993 "measurement of the near-field component of the dc output stable power supply resistance". This set of standards was enacted earlier, and the corresponding national standards in China have not been promulgated. About dc regulated power supply and electronic industry standard SJ2811.1-87 "general dc regulated power supply terms and definitions, performance and rating, SJ2811.2-87" general dc regulated power supply test method "has been implemented for 13 years. For a long time, these two standards have played a great role in the research and production of dc stable power supply.
International electrotechnical commission (IEC) enacted IEC686 in 1980-1980 the ac regulated power supply, with reference to the standards of China's national standard GB/T switch power supply the output stable ac power supply general specification has been completed approval, the standards, technical requirements and test methods with reference to the term in the IEC686, in addition, increased environmental testing requirements and test methods, quality assessment procedures, logo, packaging, transportation, storage and other requirements, make it a can guide the ac power to develop the whole process of a complete technical specification.
In 1994, the original electronic industry issued electronic industry standards SJ/T10541-94 "anti-interference type ac regulated power supply and general technical conditions" and SJ/T10542-94 "anti-interference ac regulated power supply test method", the standard by the professional committee of the China power supply society stable ac power supply and the related domestic power plant, to be responsible for preparing and testing agencies, to regular and anti-interference of ac regulated power supply technical requirements, environmental requirements and the corresponding test method, quality inspection rules have made detailed provisions. Since the implementation of the standard, it has been widely used in the field of ac stabilization technology.
Some other switching power supply standard, such as with IEC443-1974 "measurement with stable power supply device corresponding to the our country electronic industry standards SJ/Z9035-87" measurement with stable power supply unit "and so on also have been applied within a certain range.
In recent years the rise of switch power supply and uninterrupted power supply, our country also made the corresponding national standards, such as GB/T14714-93 miniature computer system with switching power supply general technical conditions ", GB/T14715-93 "information technology equipment general technical conditions" with uninterruptible power supply, etc., are widely applied in the related fields.
Please feel free to give your inquiry in the form below.
We will reply you in 24 hours.