Industrial microwave magnetron switch power supply system design1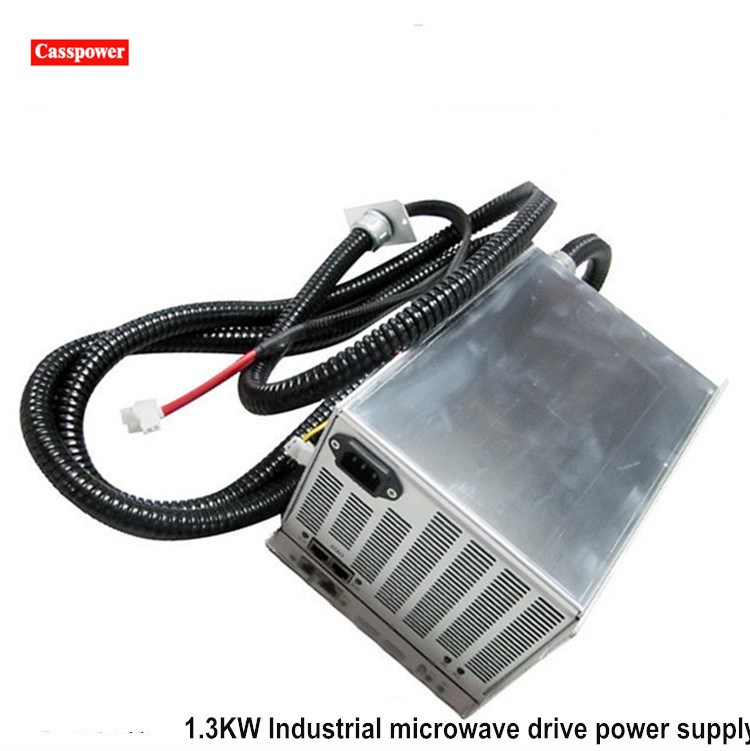 The circuit adopts the resonant topological structure, which is easy to realize soft switch, and USES the leakage inductor of the booster high frequency transformer as part of the resonant circuit to simplify the main circuit design. The use life of the magnetron is improved with the separation of the voltage of the magnetron anode and the filament supply voltage. The main control circuit is designed using PWM chip and the power supply is adjusted by the external given signal. The power supply of the design is of low filament current, high pressure overpressure, overpower, high voltage short-circuit and overtemperature, etc. The experiment was carried out on the prototype of 1500W, and the validity of the design method was verified.
Magnetron is an electrical vacuum device used to generate microwave energy. It's essentially a diode in a constant magnetic field. Under the control of the constant magnetic field and electric field perpendicular to each other, the electrons in the tube interact with the high frequency electromagnetic fields and convert energy from the electric field into microwave energy. Microwave heating has the advantages of heating uniformity, fast speed, high thermal efficiency and easy to realize automatic control. Compared with traditional heating technology, microwave heating undoubtedly has great appeal and broad industrial application prospect, and will gradually replace traditional heating technology. Therefore, the design of a stable and efficient magnetron driven power source with high efficiency is of high scientific value and commercial value.
Traditional magnetron drive power source adopts the power frequency transformer of booster, diode, capacitor anode high voltage doubler circuit, output of the anode voltage is cycle of 20 ms, duty ratio approximately 50% of class square wave signal. The structure is large, heavy and dissipated, which has serious harmonic pollution and low power factor. At the same time, the microwave power supply in the market, whether or not the magnetron is working, the filament has long been in a large current, and the life expectancy will be affected. The power supply of this paper is suitable for the driving requirements of different magnetron. The power supply of the filament is changed with the microwave output power, which can improve the life of the magnetron. In order to reasonably utilize the leakage and distribution capacitance of the high voltage transformer, the topological structure of the power supply is determined as a resonant transducer and easy to realize the soft switch. On the basis of PWM control hardware, the power control of the system can be realized, and the microwave output power can be adjusted by external voltage signal in 1500W. The microwave power of the design has the advantages of small volume, high efficiency and energy saving, etc., which can achieve high voltage overpressure, overpower, high voltage short-circuit and overtemperature, etc.
Please feel free to give your inquiry in the form below.
We will reply you in 24 hours.