The basic situation analysis of China power management chip industry in 2017(3)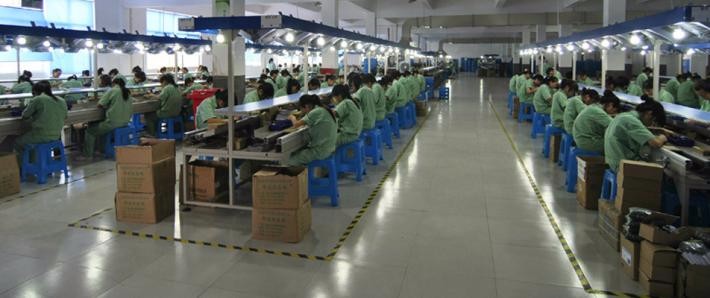 Standard power supply market
Standard power supply refers to the power supply module of all kinds of electronic devices, external, ac and dc output specifications. Usually called an external power adapter, charger. The global power adapter and charger market will grow to $2 billion between 2012 and 2017, according to the report. Among them, China is the largest production base of global power adapter and charger. Specific application category, including various types of set-top boxes, routers, cell phone chargers, laptop adapter, player, high-power lighting in electric bicycle charger, adapter, etc., the size of the market.
Set-top boxes, for example, according to statistics, in 2016 the global set-top box (STB) shipments will reach 273 million, slightly more than $2015 in 269 million, by 2020, global set-top box shipments are still expected to exceed 261 million, and about 80% of the global set-top box shipments in China.
In the router market, along with the development of the domestic broadband network, the router market steady growth, according to China's information industry yearbook data, from 2013 to 2015, the router output respectively 188 million, 180 million and 188 million, with triple play, Internet of things, the rapid development of mobile Internet, broadband users and sustained and rapid growth, the router market in China will remain a large scale.
The mobile digital market
The mobile digital market includes smartphones, tablets, mobile power, digital cameras, wearable smart devices, bluetooth speakers, game consoles, smart toys, etc. Usually mobile digital products are built with multiple power chips. As smartphones, tablets, increasingly small thin and portable consumer electronics, such as function increasingly diversified and complicated, more and more is also high to the requirement of battery life, by the power management chip, high integration, high reliability, low noise, anti-interference, low power consumption, etc, are also put forward higher request. Power management chip can be adjusted by management, dynamic way of power supply voltage control mode, such as the higher overall system conversion efficiency at the same time, with lower system dynamic power consumption, can be the maximum extent, extend battery life of electronic product, which has been widely used in portable consumer electronics field.
Take the smartphone market as an example. In recent years, smart phones have made rapid progress and China is the world's largest producer of smart phones. With the growth of smartphone shipments, the market for smart phone power management chips has also grown rapidly. According to statistics, there were 560m mobile phone market shipments in 2016, up 8.0% year on year. Among them, smartphone shipments totaled 522 million units, up 14.0 percent from a year earlier, accounting for 93.2 percent of domestic phone shipments in the same period.
Please feel free to give your inquiry in the form below.
We will reply you in 24 hours.