1800W 1.8KW magnetron power supply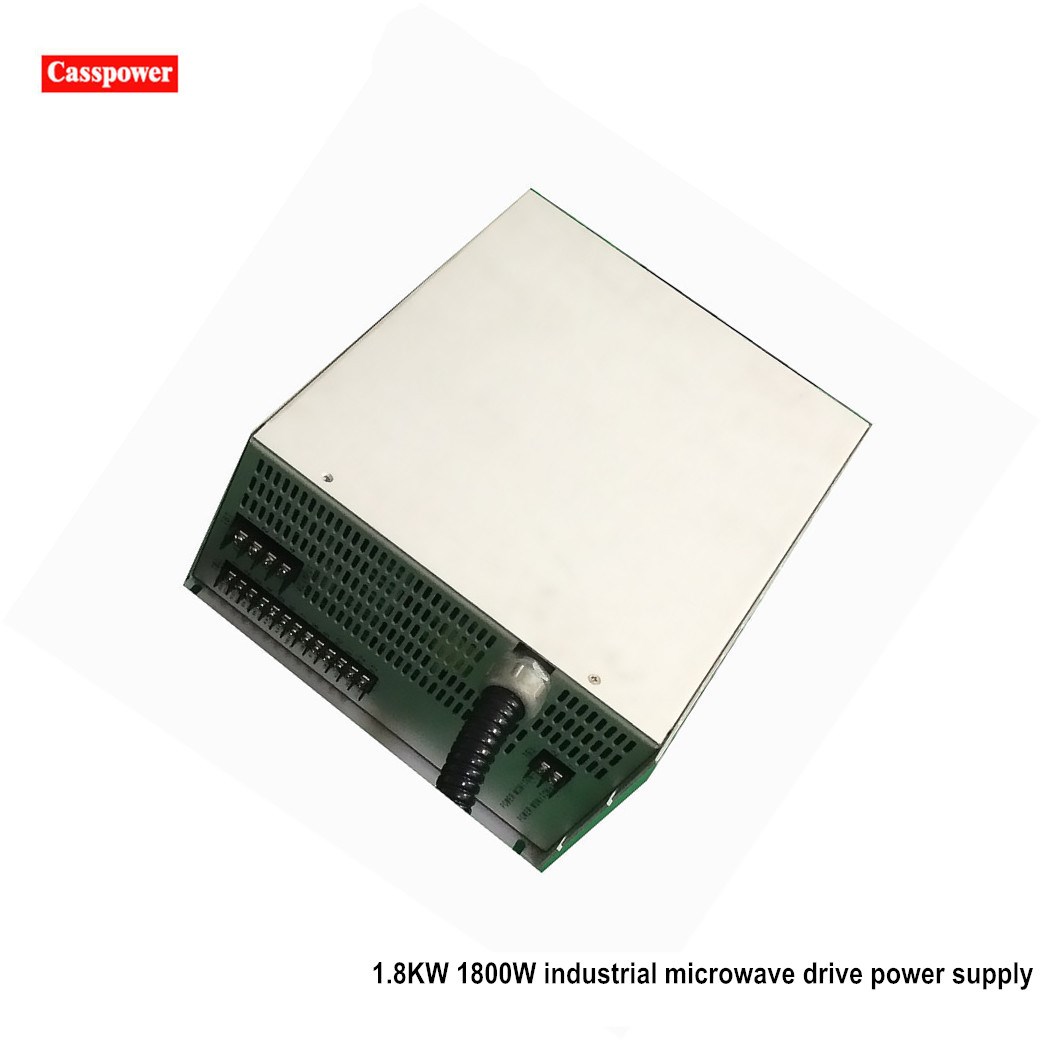 Industrial microwave drive power supply
1800W 1.8KW magnetron power supply
-4000V high voltage switching powers
Features:
1. The patent technology, soft switch characteristics, high pressure parts and filament are soft switch, high efficiency, low EMI interference (2) high pressure from filament, can be applied to different magnetron, power frequency magnetron can directly apply the power of 3. Modular design, easy to use, can be directly applied to 4. The wave output power can be adjusted by PWM for a range of 10% ~ 100%. PWM starts at 30 per cent, 25 per cent off, 85 per cent overpower protection 6. Starting fast, the filament current is larger when starting, and the work is rated at 7. Multiple protection, the filament current is too small, high pressure overpressure, switch tube overcurrent, overtemperature protection and so on 8. When the input voltage changes, the microwave output power is stable 9. High power factor, full load is greater than 0.96 10. Maximum power 1800 w, can be in 11-5 ~ 50 ℃, the long-term work. The dc input can be used for some special occasions. Compact design, size: 272 * 180 * 180 mm application range: drive magnetron, produce microwave source, used in microwave food sterilization, drying equipment, microwave chemical drying equipment, wood drying equipment of microwave, microwave medicinal material drying equipment, rubber vulcanization equipment of microwave, microwave dielectric frozen equipment, microwave ceramic sintering, synthesis, drying equipment, microwave plasma device, microwave vacuum drying equipment, microwave heating, dyeing equipment, continuous extraction device of microwave, microwave grain drying equipment, sewage treatment plant of microwave, microwave high temperature furnace, microwave asphalt pavement maintenance truck, microwave medical waste treatment plant, etc.
Please feel free to give your inquiry in the form below.
We will reply you in 24 hours.